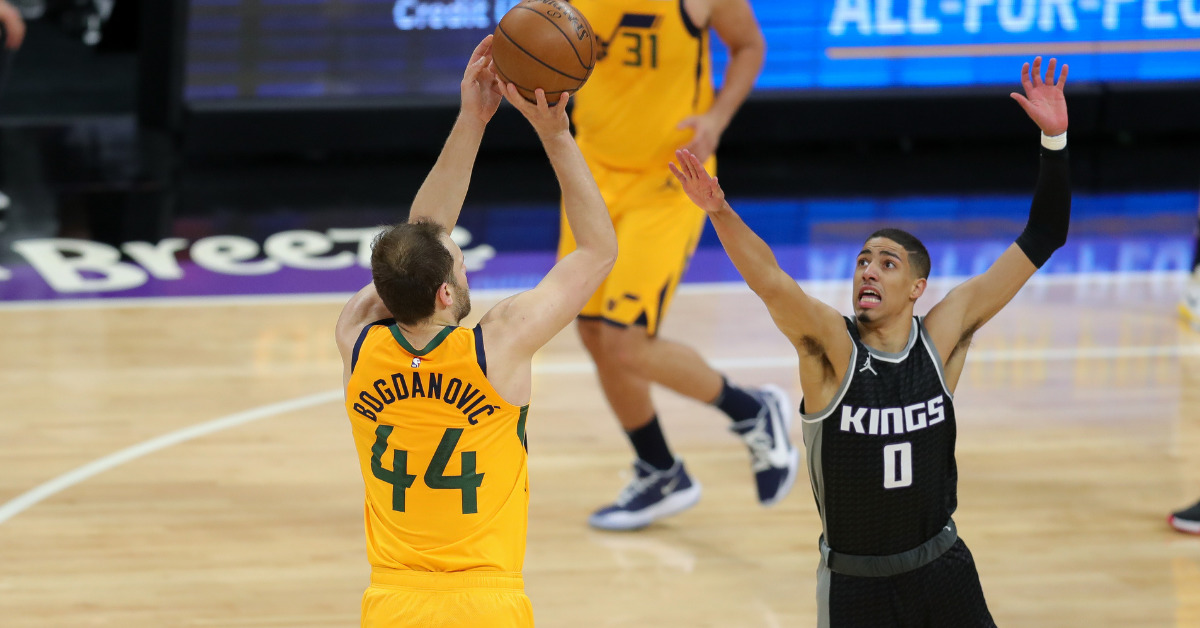 The Jazz are very good team even without Donovan Mitchell. The Kings are not a very good team with De'Aaron Fox and Harrison Barnes. Without Fox and Barnes the Kings are a very bad team.
There is your recap.
Ok, I'll elaborate a little more: The Jazz demolished the Kings Wednesday night.
Utah is a good three-point shooting team and showed it (58%) and the Kings had no answer. On the other side of the ball the Kings offense was non-existent as Rudy Gobert squashed most hope at the rim (5 blocks).
The Kings played competitively in the first quarter (the Jazz led only 30-27 at the end of the first), but the floodgates opened in the second quarter as Utah won that 12 minutes by a tally of 46-17. They never looked back. The largest lead of the game for the Jazz was 54...54!
The whole team was commanding the tank tonight as they raised the flag that displayed their now 25-37 record.
Quick Stats
Utah Jazz – 154 points, 64% FG, 58% 3P, 95% FT, 47 rebounds, 36 assists, 9 blocks, 13 turnovers
Sacramento Kings – 105 points, 48% FG, 33% 3P, 24 rebounds, 24 assists, 6 blocks, 12 turnovers
The Good, The Bad, & The Ugly
THE GOOD:
Richaun Holmes: Holmes looked spry and tallied 18 points.
Low turnovers: The Kings kept their turnovers in check with only 12.
That other Bogdanovic guy: Bojan walloped the Kings in the first half as he attacked Buddy Hield's defense. He was 1-5 from three, but went 7-16 from the field and 9-10 at the line for 24 points in 29 minutes.
THE BAD:
The Kings three point defense – Yeah
The Kings rebounding – The Jazz out-rebounded the Kings 47-24.
THE UGLY:
Not having Fox and Barnes to calm the team down. 
Everything after the first quarter. 
The King of Kings
Buddy Hield - Buddy finished with 18 points, 7 assists, 5 rebounds, 3 blocks and 2 steals.
Up Next: Friday, April 28 – Los Angeles Lakers at 7:30 P.M.