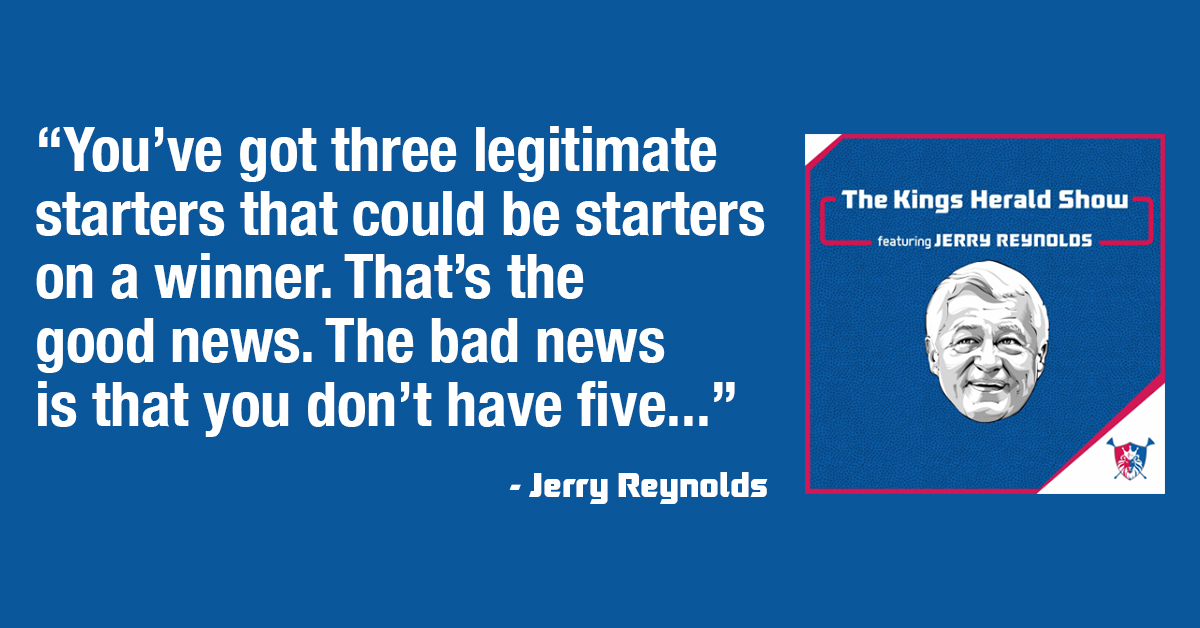 The Kings Herald Show returns after 12 games of the Domantas Sabonis era in Sacramento. Jerry Reynolds, Will Griffith, and Tony Xypteras break down how the 2x All-Star is playing thus far, De'Aaron Fox's incredible hot streak, what pieces the Kings are still missing, and even a little bit of 2022 NBA Draft Talk.
I also have to note here because my recording cut out (windy day in Massachusetts) that Jerry mentioned talking to someone with the Pacers who relayed to him that Domas has all intentions of re-signing and really likes the franchise, so there's that. Apologies for the tech issues, but wanted to share something I'm sure the listeners would like to know.
Also also, in case you missed it, here is the incredible Jerry Reynolds picture we had him give a live reaction to on the podcast. If you want to skip right to that section, you can find it about 46 minutes in.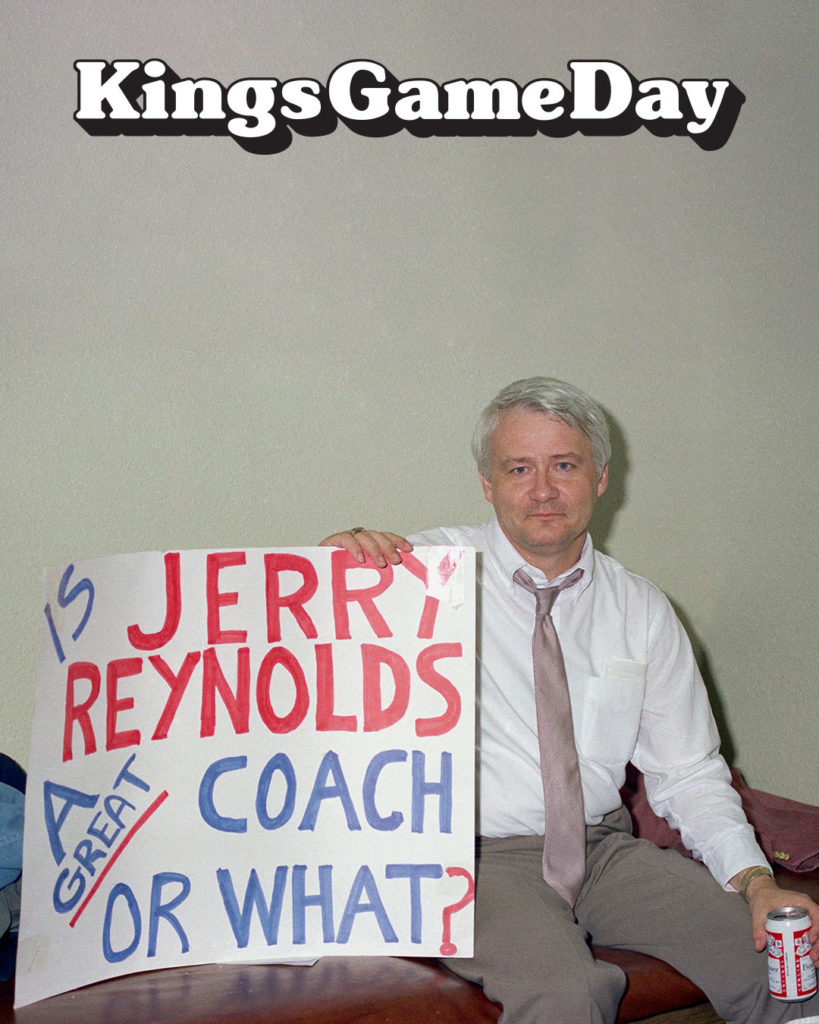 Alright, here's the show. Thanks for listening.
You can find The Kings Herald Show wherever you listen to podcasts, but if we're missing a platform of your choosing, leave us a note in the comments and we'll get to work. If you can subscribe, rate, and review the podcast on any and all platforms, that would be greatly appreciated, too. It's the easiest way you can support the show!
Apple.
Spotify.
Google.
Stitcher.
In addition to our bi-weekly podcast with Jerry Reynolds, we also record a Patreon exclusive Q+A once a month where Patrons at any level can Ask Jerry Anything.
You can submit questions for Jerry on Patreon, or write your questions in the comments below this post! Or you can just yell questions to Tony or Will on Twitter.
And finally, you can sign up for our Patreon here.
See you all back here in a couple of weeks.